Press Releases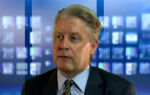 Dr. Ross McKitrick has posted an online statement debunking claims about him and his work which were made in the NY City Pension Fund lawsuit (Case 1:18-cv-00182-JFK) against a group of oil companies. Friends of Science Society notes that according to the transcript of the American Physical Society's climate change statement review, evidence of human-caused climate change is only seen in climate models, and the future warming projected by the simulations are greatly exaggerated.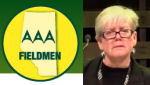 The Alberta government expressed concern in the press that Friends of Science Society speaker discussed the process of establishing carbon taxes based on economic and climate models, while pointing out how Alberta is losing its competitive edge in the continental market. Friends of Science says open, civil debate is crucial in a democracy, particularly on multi-billion-dollar climate change policies with minuscule benefits.
On Dec. 11, 2017, a day before the Macron Paris Climate Change Summit, Reuters incorrectly reported that global temperatures might rise 35.6 °F – using a Celsius to Fahrenheit conversion rather than stating temperature change equivalencies – which turn out to be only 3.6°F.
Echoing the sentiments of a blog post by Dr. Judith Curry, Friends of Science Society says it is time to take off the veneer of certainty on climate change science and stop demonizing hydrocarbons like oil, natural gas and coal as in the #PoweringPastCoal campaign. A number of recent writings offer new insights into climate change science –an essay by Rupert Darwall on "The Veneer of Certainty Stoking Climate Alarm," and a new book "Mirrors and Mazes: A Guide Through the Climate Change Debate" by Dr. Howard Brady.
"The Uncertainty Has Settled" by independent Dutch filmmaker, Marijn Poels, has won Best Feature Documentary at the Paris Independent Film Festival. Poels says the film has sparked controversy but at the same time has opened up the public debate about whether renewable energy and related climate policies make sense, a question asked by Wind Aware Ireland in their new report.