Climate Policy
Tom Harris, executive director of the International Climate Science Coalition, writes about America First Energy Conference on Nov. 9, organized by the Heartland Institute, contrasting its message to that from the recent UN climate conference in Bonn. Craig Idso told the audience that the whole biosphere is reaping incredible benefits from increasing CO2. Energy dominance is achievable if current development plans continue. One speaker said America could become a net exporter of oil within five years. America has the world's largest coal reserves, but exports are hampered due to lack of export terminals.
This article by Marko, Soon et al refutes the "popular delusion that man-made global warming will be dangerous and that, therefore, the Paris Agreement would be beneficial." They write "The Paris agreement is, in practice, a political tool for suppressing growth and redistributing wealth." The historical record shows that CO2 changes lag temperature changes. Climate models predicted that warming over the last 27 years (1990-2016) would be twice as much as actually observed. Extreme weather events like tornadoes and hurricanes have been decreasing over the last several decades. Warming and CO2 fertilization has caused a greening of the earth and increasing crop yields.
In a much anticipated decision, saying it was a bad deal for America, President Donald Trump announced the United States was withdrawing from the Paris climate agreement 195 countries negotiated in December 2015. The Paris climate agreement would cost the U.S. economy nearly $3 trillion according to a study by NERA Economic Consulting. The treaty would do little to prevent future warming. Tom Harris, executive director of the International Climate Science Coalition, said "Now that the U.S. has withdrawn from the Paris climate agreement, I hope countries like my own homeland, Canada, follow America's lead and put their citizens' well-being ahead of the desires of anti-fossil fuel activists and big government bureaucrats."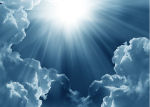 This document responds to September 2015 "Climate Change and Fiduciary Duties of Pension Fund Trustees in Canada" by lawyers Murray Gold and Adrian Scotchmer of Koskie Minsky LLP, issued by SHARE - Shareholder Association for Research and Education. Since the advent of climate change activism in the early 1990's, some investment fund managers became concerned with the impact of investment in terms of ethical/environmental issues related to climate change. However, Anthropogenic Global Warming science theories of the 1990's have weakened as there had been 15 years of a 'hiatus' in global warming despite a significant rise in CO2. Natural forces are more influential. Today, institutional investors are swaying public policy in Alberta and Canada toward implementing wind and solar farms that are unsuited to this latitude and climate, and that will irresponsibly damage our economy, as is the case in Ontario.
This report challenges the claims of the recent SHARE 1 document: "Taking Climate On Board – Are Canadian energy and utilities company boards equipped to address climate change?" which is founded on the premise that "…in a post-Paris world, the legal and financial risk associated with climate change must be a board-level issue." The naïve world-view that climate can by controlled by politicians is dangerous to the safe, reliable and profitable operation of energy and utility companies and destructive to the Canadian economy. Climate changes naturally and CO2 emissions are not the main driver of recent climate changes.