Press Releases
With an apparent Trudeau minority government planning to treat the alleged 'climate crisis' as they did the COVID crisis, Canadians have questions about NetZero and the likelihood of a candle-lit future like the UK is facing, says Friends of Science Society. Their new report "Fighting Climate Change: Can We Humans Regulate Earth's Climate?", sponsored by Canadians for Sensible Climate Policy, offers answers.
In an open letter, the Bank of Canada is being challenged on climate risk and Net Zero with "Fighting Climate Change: Can We Humans Regulate Earth's Climate?", a new report by Friends of Science Society, sponsored by Canadians for Sensible Climate Policy. Britain's current energy and looming food production crisis serves as a warning that COP26 Net Zero goals will destroy modern society. The report shows the actual science of the IPCC report offers good news. The most catastrophic scenario (RCP 8.5) is no longer seen as humanity's likely future, as explained by US climate policy analyst, Roger Pielke, Jr., meaning the climate emergency is over.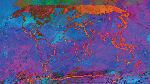 Objective review of the #ClimateReport by the Intergovernmental Panel on Climate Change (IPCC) reveals that it presents a far from 'Code Red' picture of climate change, says Friends of Science Society. Regarding extreme weather being attributed to human caused climate change, climate policy analyst Roger Pielke, Jr., notes the IPCC's reference is the only study that makes such an assertion; 53 other studies (not cited) do not. CLINTEL, the global climate intelligence organization of over 900 scientists and scholars who hold dissenting views on the alleged climate emergency issued a statement that the new IPCC report "offers little objective basis for policymaking" – which is supposed to be the point of the exercise.
UN climate czar Mark Carney was grilled by Canadian MP Pierre Poilievre regarding his climate policy lobbying; his NetZero plans are challenged by Friends of Science reports. Ben Stein on "The World According to Ben Stein" looked at how "They Blinded us with Science" on climate totalitarianism with Michelle Stirling of Friends of Science. Robert Lyman's report "Speed Bumps on the Road to Decarbonization – Part 1" shows that most of the claimed methods of reaching Net Zero are technically or physically impossible. A rapid energy transition to a 'green economy' would cost trillions of dollars and would result in massive job losses and societal upheaval for no climate or environmental benefit.
Mark Carney's new book "Values" is riddled with inaccurate climate dogma; his call for climate risk reporting and energy solutions do not stand up to scrutiny says Friends of Science Society. Efforts to reach NetZero2050 will impose intolerable restrictions on the Canadian economy. In Robert Lyman's new report – "Pick Your Poison" he details the economic impacts and destruction and green crony favoritism inherent in Canadian climate policies – whether carbon tax, cap and trade, regulation, subsidy, or incentive.